How Long Does It Take Lettuce Seeds To Germinate? Lettuce is an extremely common vegetable that is used in almost every cuisine around the world. It is most commonly used in sandwich and salads, as a result of this many people like to grow it at home. One of the most common questions asked is how long do lettuce seeds take to germinate?
Lettuce will take approximately 3 to 7 days to germinate at temperatures of 50°F to 86°F (10 to 30°C) according to a study published by the University of California. However, the rate of germination is significantly affected when the temperature falls to 41°F (5°C) through seeds will still germinate unlike some vegetables. A table showing the speed of germination is provided below for reference.
| | | |
| --- | --- | --- |
| Days To Germinate | Temperature (°F) | Temperature (°C) |
| 49.0 | 32 | 0 |
| 14.9 | 41 | 5 |
| 7.0 | 50 | 10 |
| 3.9 | 59 | 15 |
| 2.6 | 68 | 20 |
| 2.2 | 77 | 25 |
| 2.6 | 86 | 30 |
| – | 95 | 35 |
| – | 104 | 40 |
As you can see from the table lettuce is an extremely fast-growing plant, particularly in cases where temperatures get relatively high. The disadvantage of this is that the plant quickly runs to seed which means that regular sowings need to be done to ensure continuous supply.
It is best to do this each time a previous lot of seedlings is ready to plant out into the garden. In most cases, this will allow you to keep the kitchen supplied though I would suggest if there is extreme heat to ensure that you sow even more regularly to avoid having a supply gap.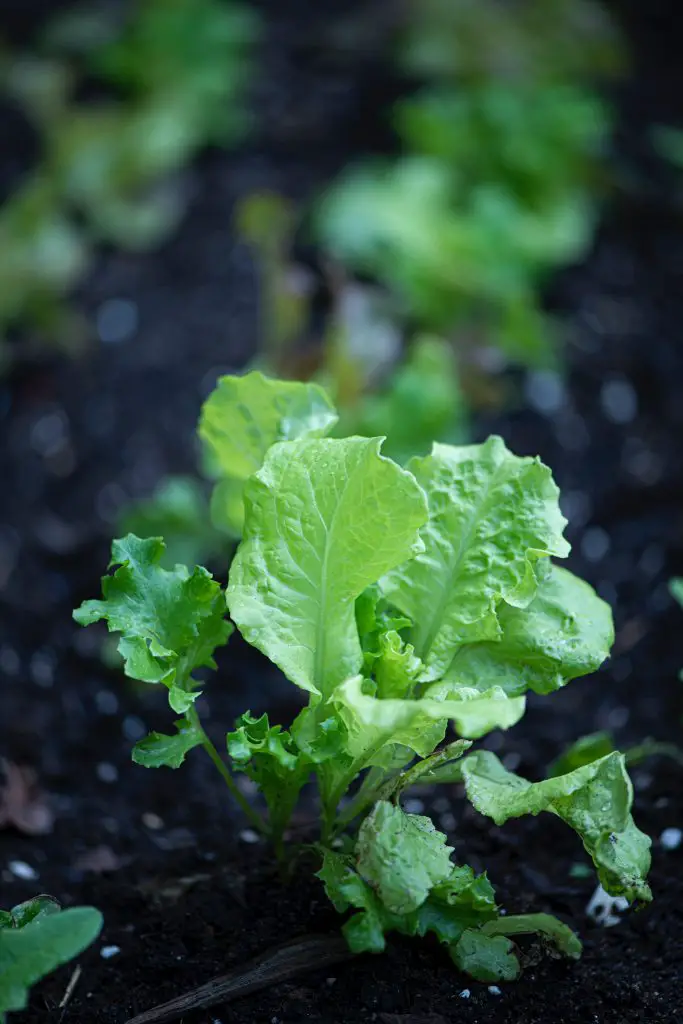 How To Grow Lettuce From Seed
Lettuce is relatively easy to grow and while it can be sown directly into the garden we recommend planting seeds in trays for a couple. The first reason is because the environmental conditions can be controlled far better in a seed tray indoors. The second reason is that it reduces the amount of time that the crop spends in the garden making space for other things to be grown.
To sow the seeds start by filling a seed tray with a good quality seed raising mix. When filling the tray ensure that you pad the soil down gently so that it is firm. Sprinkle the seeds finely across the surface of the seed tray in lines as this will make it easier to transplant the seedlings later.
It is important to note that the lettuce seeds need light to germinate so it is sufficient to sprinkle them onto the surface and ensure that they have good contact with the soil.
The seedlings typically need to spend approximately 4 to 6 weeks in a seed tray. During that period it is important to ensure that soil remains moist, the easiest way I have found two avoid having seed trays dry out is to place them in a shallow tray of water. This will reduce the frequency of watering and the level of maintenance required.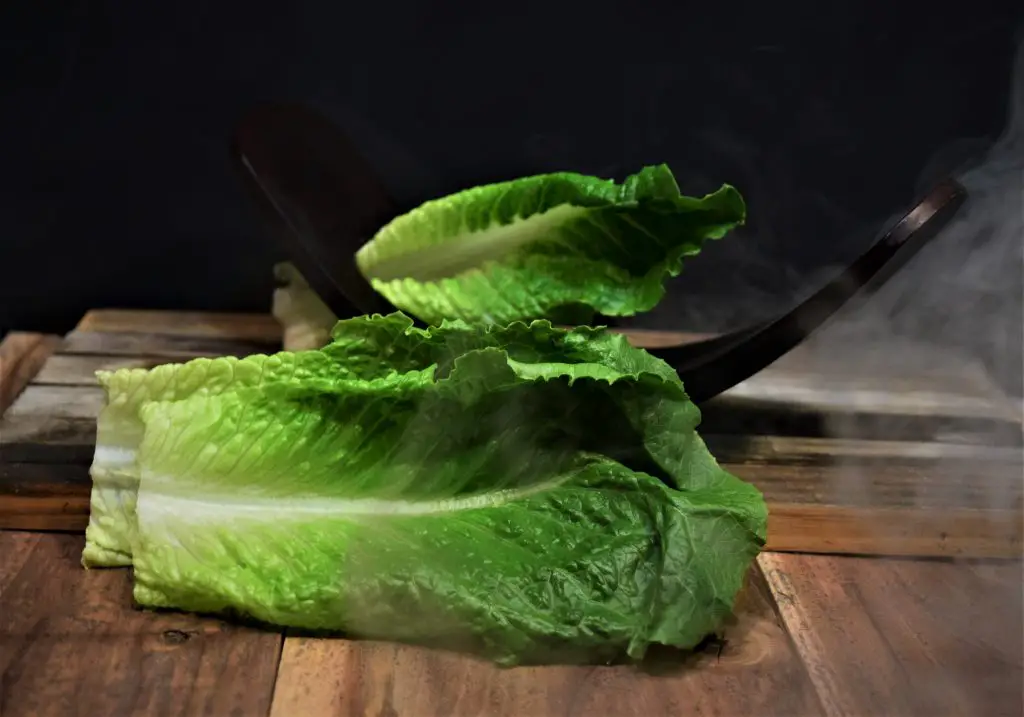 Transplanting Seedlings Into The Garden
Once the seedlings have reached a reasonable size it is time to plant them out into the garden. The easiest way to do this is to lift up the lines of seedlings using a trowel and transfer them directly into a pre dug furrow which will avoid the need to handle the seedlings individually making it much faster to plant.
In terms of the growing conditions, lettuce can tolerate both full sun and full shade positions. However, whether you choose to plant in full sun or part shade is highly dependant upon the climatic conditions at the time. 
As mentioned above lettuce is an extremely fast-growing plant that will bolt very quickly in hot conditions, which means that in summer it is very difficult to keep a continuous supply of lettuce going if you have hot summers. To help manage this one of the strategies that can be used is to plant at least some of the seedlings in shady conditions.
In terms of soil conditions, lettuce plants are generally not very fussy and will tolerate of wide range of soil conditions however ideally it is preferable to have rich, moist, and free-draining soil that has plenty of nutrients. If you are concerned about the quality of the soil you can always add an additional bag of compost before you plant.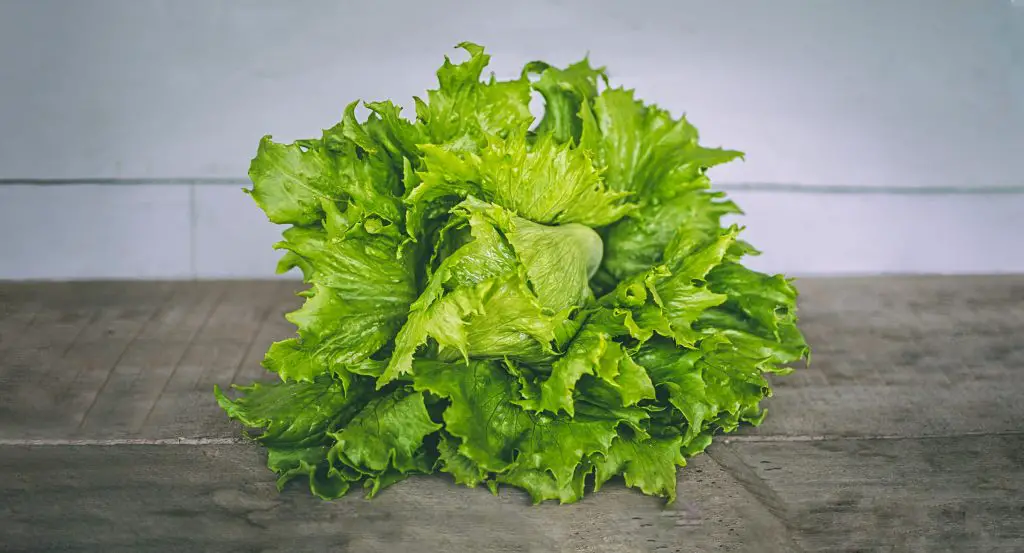 Harvesting Lettuce
Lettuce can be harvested at any stage once the leaves reach a sufficiently large size. However, to reduce the time between harvests it is best to pick the outer leaves first rather than use scissors to cut across the top of the plant as it will take longer to recover.
However, one of the most important things to recognise his that lettuce will quickly go bitter even before it bolts which means it is important to taste the lettuce for you bring it into the kitchen, and secondly to avoid having a situation where you have plenty of lettuce leaves but none of them are palatable it is a good idea to have at least two to three batches of lettuce on the go at anyone time. And as soon as they turn bitter be absolutely ruthless and replace them straight away with new new seedlings.
I hope you have great success growing lettuce is in your garden at home if you have any additional comments or questions please leave them in the section below.
Relevant Articles
How Much Does One Lettuce Plant Yield?
How Many Times Can You Harvest Lettuce? (It's More Than You Think) 
Can You Eat Lettuce After It Has Gone To Seed?
Is Radicchio A Lettuce Or Cabbage?
Paul Smart