This post contains affiliate links which we are compensated for if a purchase is made. Using links costs you nothing and helps to support the ongoing creation of content. Thank you for using them.
Are Grafted Tomatoes Really Worth The Money? As a home gardener, it is always difficult to choose which Tomato is best suited to your needs.  This is particularly the case, when talking about grafted vs ungrafted Tomatoes.  What does that really mean?  What do I actually get, for the extra money that I am paying?
In my view grafted tomatoes are not worth the additional cost, even though they produce higher yields, unless you only have space for one or two tomatoes. This is because the benefits of additional yield can largely be negated by selecting high yielding varieties like Tigerella, that can be produced at a fraction of the cost by planting seed. Or simply putting more plants in.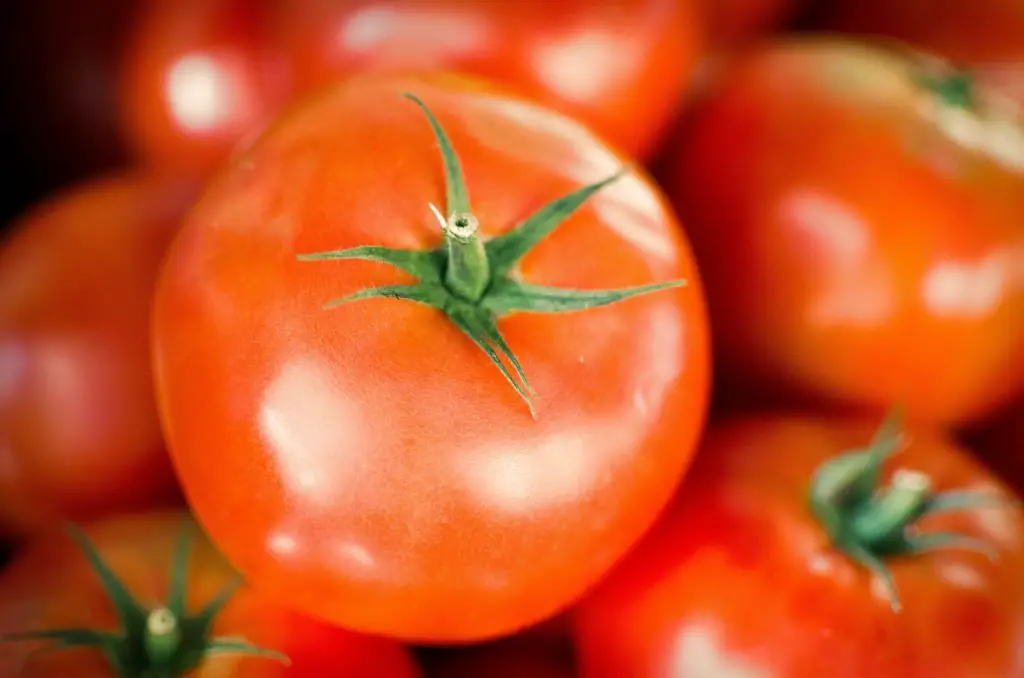 What Is A Grafted Tomato and how much money does it cost?
The grafted Tomato is a plant where the scion of one type of Tomato is grafted onto the rootstock of another Tomato, in a similar way to a fruit tree. The rootstock provides desired properties such as disease resistance and plant vigour, while the scion provides the type of fruit desired by the gardener. 
The process of making a grafted Tomato is more costly because of the manual handling involved, and the need to grow both the rootstock and scion to produce the saleable product.  This results in the product being relatively expensive to purchase at local nurseries or garden centres.  As typical as it is, around double the cost per plant.
So How Does A Grafted Tomato Really Compare To A Tomato Grown On Its Own Root Stock?
The University of Tennessee carried out a detailed study over a 3-year period comparing five different types of Tomatoes; the results indicate that there is approximately a 30% gain in the size of harvest that is achieved.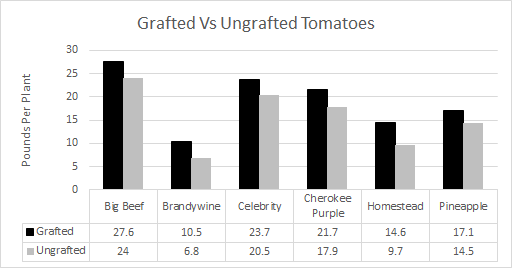 This differential in yield is attributed to the number of usable fruit, which is typically 5-10% higher in most cases. It was also observed, that in all trials, the size of fruit was higher though the extent of this varied.  This performance was attributed to the superior uptake of nutrients by the chosen rootstock.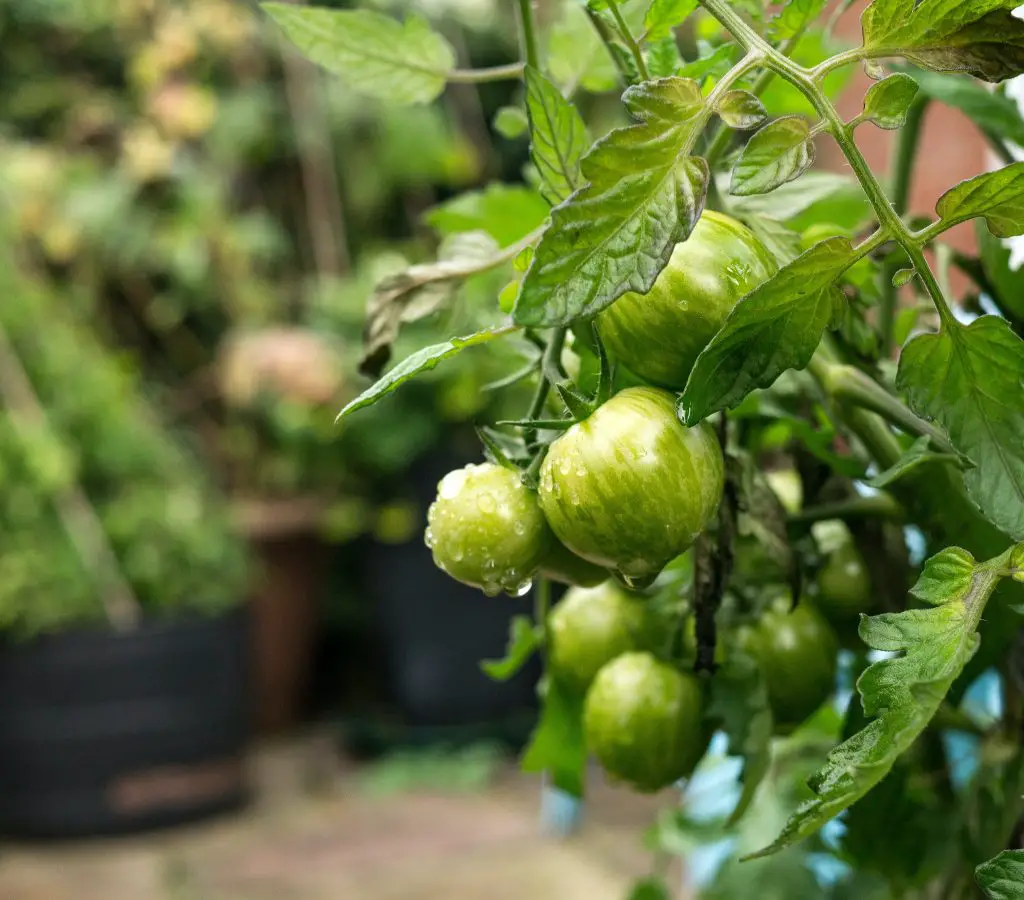 When Would You Choose To Grow A Grafted Tomato?
The yield inconsistency of a Tomato plant becomes more of a priority, as the size of the garden reduces.  For those people with extremely limited space, that only allows a few Tomatoes to be planted, ie less than 5, the reliability of the plant becomes increasingly important.  If you chose to buy grafted plants it is often best to purchase a collection of 2 to 4 plants so that you have more than one variety to chose from. Plant collections such as these can be purchased from Yougarden.com.
In larger gardens, with the capacity to grow a number of plants, the benefits of a grafted Tomato begin to diminish significantly.  The reason for this is that most gardeners will often grow multiple varieties of different Tomatoes in the garden.  This inherently reduces the chances of having a disappointing yield due to disease.  Additionally, those with larger gardens will also have a greater tendency to grow plants from seed, which will further increase the cost differential for buying grafted plants from a nursery or garden centre.
What Are Some High Yielding Tomato Varieties?
The list compiled below, was based on the trial data carried out on over 100 varieties in Australia.  The data in these trials is generally higher, than trials found in other parts of the world however, the relative performance is a useful selection guide nonetheless.  The trial includes both determinate and indeterminate varieties, for more information on the differences go to https://planyourpatch.com/what-is-the-difference-between-a-determinate-or-indeterminate-tomato/
| | | | | |
| --- | --- | --- | --- | --- |
| Variety | Growing Habit | Days to Harvest From Seed | Yield per Plant (kg) | Yield per Plant (lb) |
| Tigerella | Indeterminate | 73 | 20.0 | 44.0 |
| Big Rainbow | Indeterminate | 118 | 17.8 | 39.2 |
| World's Largest | Indeterminate | 94 | 17.8 | 39.2 |
| Calypso | Indeterminate | 91 | 17.7 | 38.9 |
| Austral Red | Indeterminate | 80 | 16.9 | 37.2 |
| Mortgage Lifter | Indeterminate | 90 | 16.4 | 36.1 |
| Grosse Lisse | Indeterminate | 86 | 16.4 | 36.1 |
| Vivian | Determinate | 77 | 15.9 | 35.0 |
| Amish Paste | Indeterminate | 86 | 15.7 | 34.5 |
| Smokey Mountain | Indeterminate | 84 | 15.7 | 34.5 |
| Yellow Delicious | Indeterminate | 112 | 15.2 | 33.4 |
| Ananasneeya | Indeterminate | 92 | 15.0 | 33.0 |
When Should I Plant Tomatoes?
Sowing of seed should occur in early spring undercover in modular trays. They will be ready to transplant out into the garden approximately 4 to 6 weeks later.  If you are transplanting seedlings purchased from a garden centre, is it advisable not to plant them out until the risk of frost has passed. 
Indeterminate varieties will require staking for support and the removal of side shoots on a regular basis, to ensure the plant remains focused on producing fruit rather than foliage. For more information on support structures go to https://planyourpatch.com/what-is-the-difference-between-a-determinate-or-indeterminate-tomato/
How to grow Tomato Seedlings
Seedlings are best planted out into the garden when they are 3 to 4 inches tall. Tomatoes prefer a rich soil with plenty of organic matter, that is well drained and has a slightly acidic to neutral pH of 6.2 to 7.0. To test and adjust the pH of soil go to https://planyourpatch.com/why-is-ph-important-in-soil/ for more information.
It is recommended that the tomatoes be watered regularly with a high potassium fertilizer to encourage flower formation and fruiting.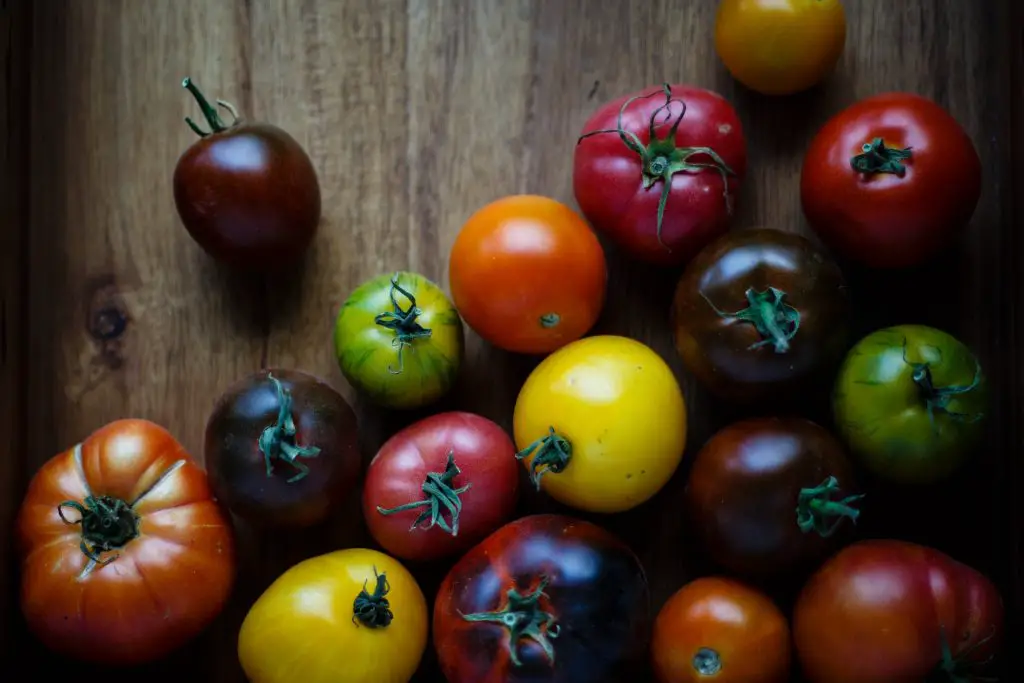 How Long Will It Take To Get A Harvest?
Tomatoes will produce fruit approximately 100 days after sowing however, this can vary depending upon the variety from 80 days until around 120 days.  If you are purchasing seedlings, fruit will be ready in around 60-70 days. The harvest period for Tomatoes generally lasts 6-8 weeks possibly longer, depending upon your climate.  
It is important to note that many seed supplier's under quote the period of time to harvest.  Go to the https://planyourpatch.com/how-long-before-i-can-harvest-my-vegetables/ for further details.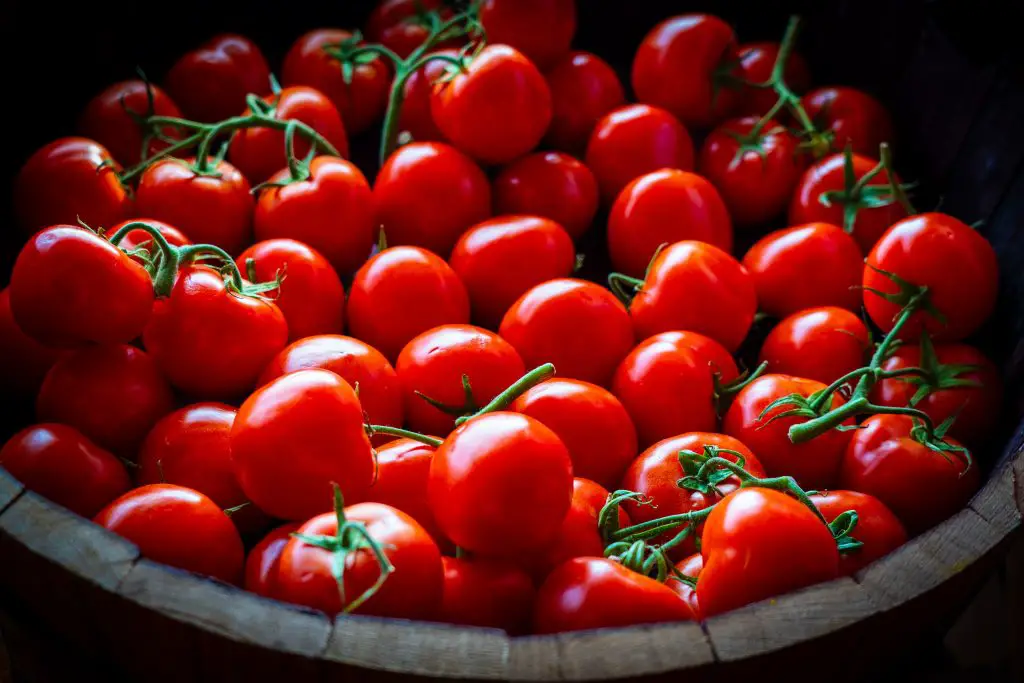 How Can I Speed Up My Tomato Harvest?
The first method is to grow Tomatoes in a greenhouse or inside for a period of time. The warmer temperatures will accelerate the rate of growth.  However, it is important to recognise that pollination of the flowers indoors will not occur without assistance.  To avoid having to hand pollinate, plants may be grown indoors until flowers appear, and then planted outside. 
In addition to this, early fruiting varieties may be selected, a list from the extensive trials completed by the "Diggers Club".  These Tomato trials were published in the "Australian Vegetable Garden – What's New is Old" by Clive Blazey.  The book has a large section devoted to tomatoes and I would recommend it to any gardener wanting to improve their knowledge on vegetables.  Click on the link to find it on booktopia, ebay or amazon.
| | | | | |
| --- | --- | --- | --- | --- |
| Variety | Growing Habit | Days to Harvest From Seed | Yield per Plant (kg) | Yield per Plant (lb) |
| Sunshine Girl | Indeterminate | 70 | 3.5 | 7.7 |
| Ida Gold | Determinate | 71 | 4.1 | 9.0 |
| Small Red Cherry | Indeterminate | 71 | 7.0 | 15.4 |
| Snack | Indeterminate | 72 | 3.5 | 7.7 |
| Broad Ripple Yellow | Indeterminate | 72 | 5.2 | 11.4 |
| Tommy Toe | Indeterminate | 72 | 11.3 | 24.9 |
| Tigerella | Indeterminate | 73 | 20.0 | 44.0 |
| Benary's Garden | Indeterminate | 75 | 9.7 | 21.3 |
| Apollo | Determinate | 75 | 10.8 | 23.8 |
| Azoycha | Indeterminate | 76 | 11.5 | 25.3 |
| Principe | Determinate | 77 | 2.9 | 6.4 |
| Thompson's Seedless Grape | Indeterminate | 77 | 4.9 | 10.8 |
| Black Russian | Determinate | 77 | 7.4 | 16.3 |
| Pink Cherry | Indeterminate | 77 | 10.8 | 23.8 |
| Olomovic | Determinate | 77 | 11.8 | 26.0 |
| Rouge de Marmande | Indeterminate | 77 | 14.2 | 31.2 |
| Vivian | Determinate | 77 | 15.9 | 35.0 |
| Austral Red | Indeterminate | 80 | 16.9 | 37.2 |
| Peruvian Sugar Lump | Indeterminate | 81 | 8.6 | 18.9 |